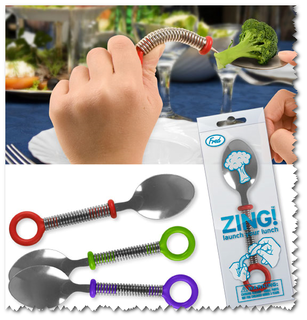 My friend Bart just sent this at a tweet in twitter and had to share this.
This would be a nice un-fair advantage to the average food fight. But I think I finally found a good use for Brussels Sprouts. "I have some Brussels Sproots here do you waant anee" (Said in a Scottish Accent or a bad Sean Connery) I would love to have MK saying this right now….
I could just see the kids having a blast with these. Load them up with some mashed potatoes and Zing Away. I could see more food wasted them actually eaten.
That remind me of one of my favorite movies – Animal House – From National Lampoon – Ahh the good old movies. Will have to get it from Unboxed and watch it on the way to work.
.
.
.
.
.
.
And in the mean time here is a clip I found on Youtube.
Technorati Tags: Food, Fight, Food+Fight, Animal, House, animal+house, zing, twitter, tweet, idea, unbox,